May 2, 2004
Colombia: Bad Place for 'Best Profession'
Inter Press Service
How many Colombian journalists live in exile? How many have been forced to leave their hometowns but continue to live in the country, though in far-flung regions? How many of those who fled were able to continue working at what Colombian Nobel laureate Gabriel García Márquez says is "the best profession in the world"?
---
Constanza Vieira

BOGOTA, May 1 (IPS) - How many Colombian journalists live in exile? How many have been forced to leave their hometowns but continue to live in the country, though in far-flung regions? How many of those who fled were able to continue working at what Colombian Nobel laureate Gabriel García Márquez says is "the best profession in the world"?

"No one keeps track of it, but in general those who go abroad are unable to find work as journalists," meaning the ones who issued the death threats against them in Colombia have succeeded in quieting them, Juliana Cano, director of a local press freedom organisation, Fundación para la Libertad de Prensa (FLIP), told IPS.

Those who flee their homes but do not leave Colombia "normally return if they don't find jobs," especially after the Interior Ministry cuts off the three months of economic aid -- some 340 dollars monthly -- it provides in such cases, said Cano.

The government's support for journalists who have received threats include personal security, which is set up in accordance with the risk level determined by the police or the presidential intelligence service.

The "security scheme", as the experts refer to it, could simply be the provision of a mobile phone, but could be as extreme as a decision to get the journalist out of Colombia for his or her safety.

Cano said that most of those who flee their reporting jobs in the provinces "do return, and work as journalists, but try to make a full-fledged change," completely abandoning their efforts to cover news of the country's decades-old armed conflict, human rights violations and local corruption.

"They dedicate themselves to social issues, like health and education, and to covering things like the birthday of someone important in the region, or the latest official inauguration," she said.

In the war zone, where leftist guerrillas and right-wing paramilitaries clash, local radio stations limit themselves to broadcasting music and the newspapers tend to portray an idyllic panorama.

According to Eduardo Márquez, journalism professor at the private Sergio Arboleda University, "from 1988 to the present, in Colombia 126 journalists have been assassinated -- the vast majority for practising their profession."

But several organisations try to break down that figure, counting only the deaths occurring in the line of journalistic duty.

FLIP is the main institution leading that count, and on World Press Freedom Day, May 3, is launching a report on the journalism situation in Colombia over the past 12 months. Also participating in the study were the New York-based Committee to Protect Journalists (CPJ) and Reporters Without Borders (RSF, Reporters Sans Frontieres), headquartered in Paris.

In anticipation of the report, Cano told IPS some of the most troubling statistics of the past year: "Death threats, 34; assassinated in the line of work, two; killed in the crossfire (during combat), one. Another was stabbed to death at his place of work, but we do not yet know if it was because of the victim's work as a reporter," she said.

Three reporters were kidnapped and released. One was a pregnant woman who was tortured and "invited" by her paramilitary captors to quit writing about them.

The other two were reporters for the Bogota daily El Tiempo. The leftist FARC (Revolutionary Armed Forces of Colombia) kidnapped them for having entered into a guerrilla-controlled area without their permission, said Cano.

In the past 12 months, nine journalists have fled the country, two of them since the beginning of this year.

Not included in the tally, because he left in April 2003, is Fernando Garavito, columnist for the Bogota weekly El Espectador. He received threats after writing about the past of President Alvaro Uribe. Garavito continues to publish his column on the Internet.

Even though he is an experienced journalist, who in his 30-year career has never had to issue a correction on any of his stories, only since December has he been able to make a living in the country he chose for his exile: the United States. For months, he and his family got by thanks to the solidarity of U.S. journalists and friends from Colombia.

"Attempted murders, three," continued Cano, explaining that only one is included in the statistics, but that the journalist's name, place of work and city where the attack occurred have been omitted because the victim is so frightened. Three members of that reporter's family, also journalists, have been assassinated since 1991.

The motive? "Journalistic independence," says Cano.

The case of another reporter from El Tiempo is not counted as "attempted murder" but rather as "professional error" because he violated the security measures informally agreed by the journalism union and based on international humanitarian law. The newspaper allowed him to travel in a military helicopter that was attacked by guerrilla forces. The journalist was injured.

The criteria FLIP uses in its count are the result of years of experience and reflection, driven by figures that situate Colombia among the most dangerous countries for practising journalism.

More and more Colombian reporters seek ways to survive the realities of the civil war while also upholding their commitment to the truth. But is it an impossible goal?

"Obstruction of the exercise of journalism, three," Cano, went on. "That is when, for example, the military calls a journalist to tell her not to publish the story. This figure is underreported because it depends the journalist admitting that he or she is being pressured."

In 2003, the hypothesis that the armed conflict is the main cause of attacks against the press was contradicted by the facts. Three of the five journalists who were murdered had been covering cases of corruption.

"In terms of the right to information, we are worse off than ever," said journalism professor Márquez, adding that citizens' rights are also threatened by the "possibility of censorship under the Anti-Terrorism Statute," which is on its way to parliamentary approval and would allow telephone wiretaps, property seizures and arrests without a court order.

"What can a journalist expect who is conducting an investigation of corruption of agents of the state? And all of this against the backdrop of war in which the paramilitaries, guerrillas and armed forces try to turn journalists into their spokespersons," he said.

Márquez is the representative in Colombia of the International Federation of Journalists, based in Brussels, and he is leading an effort to unionise Colombian reporters as a means to improving their working conditions.

Ambeyi Gabo, special rapporteur on freedom of expression for the United Nations Commission on Human Rights, said after a trip to Colombia in February that in this South American country the worst-paid profession is journalism.

And Márquez adds that "being unionised in Colombia is practically a crime. It is much easier to create an armed group than to set up a union," due to the opposition of the business community.

Currently, there are embryonic journalism unions "that meet periodically, in hiding and without their employers' knowledge. They demand such basic things as an eight-hour workday -- a labour achievement of the 19th century," he said.

But "the media and the journalists have shared interests, which are to improve the quality of the news and to try to consolidate the weakened Colombian democracy. From that perspective, the effort to create organisations of journalists should be surrounded by guarantees," Márquez concluded.
---
FAIR USE NOTICE: This page contains copyrighted material the use of which has not been specifically authorized by the copyright owner. GlobalIssues.Net distributes this material without profit to those who have expressed a prior interest in receiving the included information for research and educational purposes. We believe this constitutes a fair use of any such copyrighted material as provided for in 17 U.S.C § 107.

The World Revolution is an idea for a new, global grassroots social movement for progressive social change. It aims to resolve in a definitive and comprehensive manner the major social problems of our world and our era.

WORLD REVOLUTION HOME
Other Features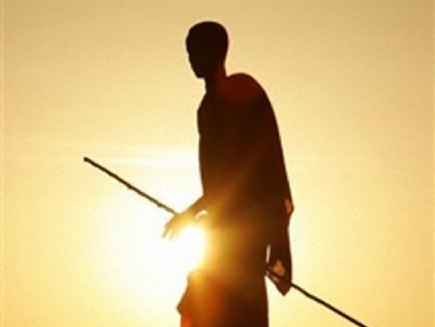 Millions on the brink of starvation in Horn of Africa - UN
Six million people are on the brink of starvation in the Horn of Africa region due to severe drought, crop failure and depletion of livestock herds, the United Nations said on Friday. The U.N.'s Food and Agriculture Organization (FAO) said that in Somalia, Kenya, Djibouti and Ethiopia more than 11 million people are estimated to be in need of assistance.

More features...