September 16, 2004
Latin America Has Had Enough of Bush
Inter Press Service
"No More Bush": it has become a slogan echoed with increasing frequency throughout Latin America. Today, this sentiment has come to be shared by the majority of the region's politicians, intellectuals, and even heads of state.
---
Diego Cevallos, Inter Press Service (IPS)

MEXICO CITY, Sep 16 (IPS) - "No More Bush": it has become a slogan echoed with increasing frequency, on signs and banners carried by protesters and painted on walls throughout Latin America.

Today, with the U.S. presidential election drawing near, this sentiment has come to be shared by the majority of the region's politicians, intellectuals, and even heads of state.

Since Bush took office in 2001, the proportion of people with negative opinions towards the United States in Latin America and the Caribbean has doubled, according to surveys carried out by Latinobarometro, a Chile-based firm.

An international poll conducted by GlobeScan of Toronto, Canada and the University of Maryland in the United States revealed that 42.5 percent of those surveyed in nine Latin American countries would like to see Democratic Party candidate John Kerry (news - web sites) win the Nov. 2 election, while only 19 percent support the re-election of Bush, a Republican.

This anti-Bush stance was clearly expressed back in March, when tens of thousands of protesters took to the streets throughout Latin America, voicing their opposition to the U.S. president and his invasion of Iraq (news - web sites) exactly one year earlier.

According to some observers, a win by Kerry would not do much to change Washington's current policies towards the region, and there are even those who believe things could worsen.

However, in the view of Venezuelan historian Samuel Moncada, "Anything is better than Bush." Moncada, who is close to the left-leaning government of President Hugo Chávez, told IPS, "We believe Bush is a fanatic, a fundamentalist. He thinks he talks to God. He is dangerous, and we have felt the sting firsthand."

Relations between Caracas and Washington have been acrimonious since Bush took power. Chávez has accused the U.S. president of plotting to overthrow him, and has gone so far as to publicly call him an "idiot".

While the Venezuelan president has openly expressed his hopes that Kerry will defeat the "Republican extreme right", the other governments of the region have adopted a more diplomatic tone.

Nevertheless, in Argentina, for example, the government's preference for Kerry was clearly demonstrated by the presence of Senator Cristina Fernández -- President Néstor Kirchner's wife -- at the Democratic Party Convention that made Kerry's nomination official.

In any event, according to Argentine Foreign Minister Rafael Bielsa, his country is "not a priority for the United States" at this point in time.

In Cuba, where the government of Fidel Castro (news - web sites) views Bush as a global dictator, the speaker of the National Assembly (parliament), Ricardo Alarcón, said that his country is not expecting any changes in U.S. policy no matter who wins the election in November.

Kerry "talks about maintaining the embargo and the pressure (on Cuba); it's the same stance, although with slightly less aggressive rhetoric, perhaps," Alarcón said.

Bush and Kerry both share the view that the four-decade embargo against Cuba should remain in place until Castro falls.

As for the impact that the election could have on Latin America, Alarcón said he doesn't know, "because it's an issue that isn't being discussed at all in the United States."

Washington is too caught up in the "war on terrorism" launched by Bush "to be worrying about countries that have ultimately never interested them," he noted.

Esteban Morales, from the University of Havana's Centre for U.S. Studies, said that if Cuba has managed to survive the Bush administration, "which has done everything possible to step up the aggression towards Cuba, then in the future, no matter what happens, this policy is destined to fall into a definitive crisis."

Lawmaker María José da Conceiçao, deputy chair of the Brazilian Chamber of Deputies' Foreign Affairs and National Defence Commission, told IPS that she prefers Kerry because the Democratic Party is "more open on human rights and the environment," and this will benefit democracy everywhere, including Latin America.

Moreover, if Bush is re-elected, it will only serve to further reinforce his "warmongering" and "arrogant" attitudes, she said.

"The vast majority of Brazilian parliamentarians, including many conservatives, prefer Kerry, and are anti-Bush," noted Da Conceiçao, a member of the leftist ruling Workers Party.

In any event, "the foreign policy of the Democrats is not very different from that of the Republicans, and when it comes to foreign trade, they're even more protectionist," she added.

Mexican diplomat Adolfo Aguilar, formerly his country's representative to the United Nations (news - web sites) Security Council, believes it is difficult and even inadvisable to take sides, because neither of the major U.S. parties has a long-term and consistent vision for Latin America.

In the very limited statements they have made on Latin America-related strategy, both Bush and Kerry have spoken in rather broad terms.

Bush promises to continue promoting free trade in and with the region, under a model rejected in countries like Brazil, Argentina and Venezuela, whose governments believe that Washington fails to take into account the differences in development found in the countries of the hemisphere.

Kerry has accused Bush of following a "one-note policy toward Latin America of one-size-fits-all trade agreements." He himself has promised to evaluate the free trade agreements being negotiated, in order to ensure that they "provide economic benefits, create jobs and include strong protections for labour and the environment."

He has also said that he will take the free trade agreement between the United States and Costa Rica, El Salvador (news - web sites), Guatemala, Honduras and Nicaragua back to the negotiating table. The agreement was signed in May, but has yet to receive legislative approval from the participating countries.

He will do the same, he added, with negotiations for the Free Trade Area of the Americas (FTAA), a project involving 34 countries and promoted by Washington, which hopes to see it put into effect by 2005.

As president, Kerry said, he would "help forge a new and broader community of the Americas, where neighbours look after neighbours.

"Instead of being a good neighbour," he said, "the president (Bush) has ignored a wide range of ills - including political and financial crises," such as those faced by Argentina, Bolivia, Haiti and Venezuela in recent years.

For his part, Kerry promises to create a "Council for Democracy" which will help the Organisation of American States "resolve crises before order is threatened and blood is spilled." He has further pledged to provide funding for programmes aimed at strengthening democracy in Latin America.

Matías Machado, a Mexican foreign trade specialist, told IPS that the positions on foreign trade held by Kerry and his team appear highly protectionist, although "we will have to wait and see how they really work in practice if he becomes president."

Chilean analyst Eduardo Moraga said a Kerry triumph would affect all of the countries that trade with the United States, because all of the agreements signed by Bush would be painstakingly reviewed.

It is unlikely, however, that this would affect the agreement already in force between the United States and Chile.

José Morandé, of the University of Chile's International Studies Institute, noted that this particular agreement was one of the few gestures made by the United States towards Latin America during the Bush administration, and Kerry "is not going to get himself in trouble" with the region by questioning it.

John Edwards (news - web sites), Kerry's running mate, has been a fervent opponent of free trade deals with Latin America, alleging that they are not sustainable and that they take jobs away from the United States.

In Congress, Edwards waged a campaign against the North American Free Trade Agreement (NAFTA) adopted by Canada, Mexico and the United States in 1994. He also voted against preferential trade agreements with the countries of Central America, the Caribbean and the Andean region, and opposed the free trade accord with Chile.

(Additional reporting by Gustavo González in Chile, Patricia Grogg in Cuba, Humberto Márquez in Venezuela, Mario Osava in Brazil, and Marcela Valente in Argentina.)


---
FAIR USE NOTICE: This page contains copyrighted material the use of which has not been specifically authorized by the copyright owner. GlobalIssues.Net distributes this material without profit to those who have expressed a prior interest in receiving the included information for research and educational purposes. We believe this constitutes a fair use of any such copyrighted material as provided for in 17 U.S.C § 107.

The World Revolution is an idea for a new, global grassroots social movement for progressive social change. It aims to resolve in a definitive and comprehensive manner the major social problems of our world and our era.

WORLD REVOLUTION HOME
Other Features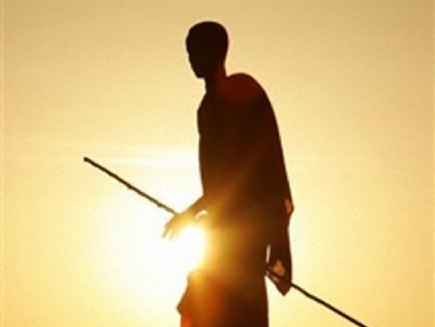 Millions on the brink of starvation in Horn of Africa - UN
Six million people are on the brink of starvation in the Horn of Africa region due to severe drought, crop failure and depletion of livestock herds, the United Nations said on Friday. The U.N.'s Food and Agriculture Organization (FAO) said that in Somalia, Kenya, Djibouti and Ethiopia more than 11 million people are estimated to be in need of assistance.

More features...