October 14, 2004
Death Toll from Israel's Gaza Offensive Rises to 100
Reuters
Israeli air strikes killed five Palestinians in Gaza Thursday as the Palestinian death toll rose to 100 in a 16-day-old army offensive aimed at crushing militants behind rocket salvos into Israel.
---
By Nidal al-Mughrabi

GAZA (Reuters) - Israeli air strikes killed five Palestinians in Gaza Thursday as the Palestinian death toll rose to 100 in a 16-day-old army offensive aimed at crushing militants behind rocket salvos into Israel.

Hours later Israeli television said Prime Minister Ariel Sharon (news - web sites) was weighing a plan to significantly scale back the size of Israel's force in northern Gaza. His office had no comment.

Sharon -- who ordered the incursion after two Israeli children died in a rocket attack last month -- seeks a triumph over militants to help overcome rightist opposition to his plan to withdraw Jewish settlers from Gaza.

Hawks inside and outside Sharon's fraying coalition reject any pullback from territories Israel captured in the 1967 Middle East war as "appeasement of Palestinian terrorism."

However, polls show most Israelis support Sharon's withdrawal strategy, regarding Gaza as too costly in lives and money, and he plans to submit his plan to a parliamentary vote on Oct. 25.

Missiles killed two Hamas gunmen in the sprawling urban Jabalya refugee camp in north Gaza, stormed by more than 200 tanks and troop carriers after a Hamas rocket killed two toddlers across the border in Israel on Sept. 29.

Helicopters backing up an army raid into Rafah refugee camp in Gaza's south fired three missiles, killing two militants and a civilian man of 70, medics and residents said.

Israel's offensive, its biggest in Gaza during the Palestinian uprising, has killed at least 59 militants with most of the other 41 dead believed to be civilians, medics say.

Three Israelis and a Thai farmworker have also died.

DEMOLITIONS LEAVE HOMELESS

Officials with the U.N. agency caring for Palestinian refugees said Israeli armored bulldozers demolished about 30 houses in Rafah, leaving about 40 families homeless.

Israeli forces often raze Palestinian buildings they say harbor militants who fire at them or, in Rafah's case, camouflage smuggling tunnels. Palestinians and human rights groups denounce the practice as collective punishment.

Troops hunting elusive Hamas rocket squads in the north Gaza town of Beit Lahiya carved a trail of destruction Thursday. About 20 houses were seriously damaged.

"An Israeli bulldozer uprooted the graves of my mother and uncle. I will have to rebury their remains. Unbelievable," said Omar Khalil Omar, a local poet.

Sharon, indirectly addressing nationalist critics, declared at a parliamentary hearing Thursday that the Gaza offensive would continue and "be expanded if there is a need for it."

Israeli television reported later that Sharon may move to "withdraw a significant number" of Israeli troops from northern Gaza. Neither his office nor the military spokesman would comment.

Sharon the Gaza pullout could begin as soon as May and would take about 12 weeks, in line with previous estimates, and that he hoped the step would reduce Israel's casualties in its conflict with the Palestinians.

"The disengagement from Gaza will be carried out and I hope this will lead to us spending less time at the cemetery," Sharon said.

Pro-settlement activists continued their campaign against the withdrawal which would uproot some 8,000 Jewish settlers from Gaza. About 10,000 Israelis attended 100 torch-lit protests staged in cities around the country, Israeli media said.

Police said that several thousand were at a rally in a public square outside Sharon's home in Jerusalem.

The turnout seemed much lower than the 70,000 who attended a similar protest in the city last month.

(Additional reporting by Ori Lewis in Jerusalem)


---
FAIR USE NOTICE: This page contains copyrighted material the use of which has not been specifically authorized by the copyright owner. GlobalIssues.Net distributes this material without profit to those who have expressed a prior interest in receiving the included information for research and educational purposes. We believe this constitutes a fair use of any such copyrighted material as provided for in 17 U.S.C § 107.

The World Revolution is an idea for a new, global grassroots social movement for progressive social change. It aims to resolve in a definitive and comprehensive manner the major social problems of our world and our era.

WORLD REVOLUTION HOME
Other Features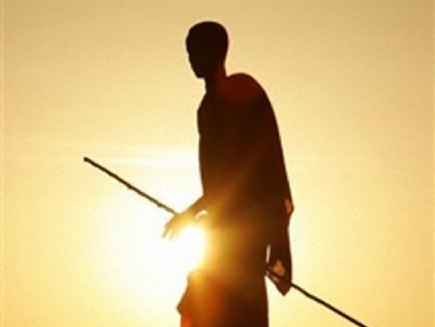 Millions on the brink of starvation in Horn of Africa - UN
Six million people are on the brink of starvation in the Horn of Africa region due to severe drought, crop failure and depletion of livestock herds, the United Nations said on Friday. The U.N.'s Food and Agriculture Organization (FAO) said that in Somalia, Kenya, Djibouti and Ethiopia more than 11 million people are estimated to be in need of assistance.

More features...