October 15, 2004
War in Iraq has made terrorism worse: Blix
Agence France Presse (AFP)
The war in Iraq has put neither Iran nor North Korea off the idea of nuclear weapons and has "stimulated terrorism", Hans Blix, the former United Nations chief arms inspector in Iraq, said.
---
LONDON (AFP) - The war in Iraq (news - web sites) has put neither Iran nor North Korea (news - web sites) off the idea of nuclear weapons and has "stimulated terrorism", Hans Blix, the former United Nations (news - web sites) chief arms inspector in Iraq, said.

"You wouldn't expect any government to admit that they were wrong," Blix told BBC radio. "I think, like everybody else, that it is good that Saddam (Hussein) is gone. The world is better off without Saddam.

"But the world is not any safer. If this was meant to be a signal to terrorists to stop their activities, it has failed miserably, it has stimulated terrorism.

"And it doesn't stop proliferation. The Iranians and North Koreans, if they are up to that, they are not stopped by it.

"So I don't think that any of the aims, except getting rid of Saddam himself, have succeeded."

Blix poured scorn on British Foreign Secretary Jack Straw for justifying the invasion of Iraq, originally based on the premise that Saddam had weapons of mass destruction, on a now watered-down reason that Saddam had the intention of producing such weaponry.

The chief US weapons hunter, Charles Duelfer, found in his 1,000-page Iraq Survey Group report published last week that Saddam had destroyed most of his chemical and biological weapons after his 1991 Gulf War (news - web sites) defeat and that his nuclear program had "progressively decayed".

But he said the Iraqi leader had hoped to renew his weapons quest if sanctions were lifted.

"When you read Duelfer's report now you really wonder how dangerous he was," Blix, a former Swedish foreign minister who led the UN hunt for banned chemical and biological weapons in Iraq before the March 2003 invasion, told the bBBC.

"OK, he claimed that there were programmes to produce weapons of mass destruction. But he also takes a step back from this and says there were no documented programmes.

"What he has got out of interrogation of various people who worked with Saddam was rather that 'well he wanted to, that was probably his intention' etc, but these are straws I think for Jack Straw to cling to."

Blix has previously criticized British Prime Minister Tony Blair (news - web sites)'s government for "hyping" pre-war intelligence about Iraq and denounced US President George W. Bush (news - web sites)'s war as boosting terrorism and causing more suffering than Saddam's dictatorial regime had.

Blair admitted in a Labour party speech earlier this month that pre-war claims about Saddam's threat were wrong, but he and his closest ally Bush have staunchly defended taking Iraq to war.




---
FAIR USE NOTICE: This page contains copyrighted material the use of which has not been specifically authorized by the copyright owner. GlobalIssues.Net distributes this material without profit to those who have expressed a prior interest in receiving the included information for research and educational purposes. We believe this constitutes a fair use of any such copyrighted material as provided for in 17 U.S.C § 107.

The World Revolution is an idea for a new, global grassroots social movement for progressive social change. It aims to resolve in a definitive and comprehensive manner the major social problems of our world and our era.

WORLD REVOLUTION HOME
Other Features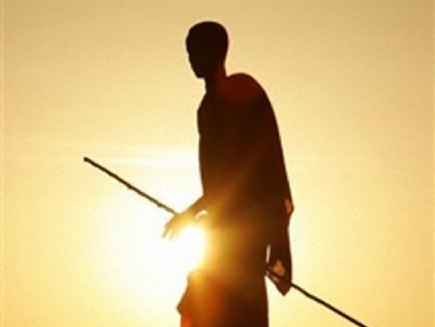 Millions on the brink of starvation in Horn of Africa - UN
Six million people are on the brink of starvation in the Horn of Africa region due to severe drought, crop failure and depletion of livestock herds, the United Nations said on Friday. The U.N.'s Food and Agriculture Organization (FAO) said that in Somalia, Kenya, Djibouti and Ethiopia more than 11 million people are estimated to be in need of assistance.

More features...