October 22, 2004
Kyoto Protocol Clears Key Hurdle in Russia
Associated Press
Russia's lower house of parliament ratified the Kyoto Protocol on cutting greenhouse gases Friday, all but ensuring the sweeping environmental pact will go into effect after years of delays.
---
MOSCOW - Russia's lower house of parliament ratified the Kyoto Protocol (news - web sites) on cutting greenhouse gases Friday, all but ensuring the sweeping environmental pact will go into effect after years of delays.

Russia's ratification is the final acceptance needed among major industrial countries after the treaty was rejected by the United States, which alone accounted for 36 percent of carbon dioxide emissions in 1990. The pact will apply only to nations that ratify it.

Despite earlier protests from top Russian officials that the pact would hobble Russia's humming economy, the State Duma voted 334-73 vote to ratify the treaty, which gives leading industrial nations eight years to cut collective emissions of six key greenhouse gases to 5.2 percent below 1990 levels. Russia and other industrial nations are to stabilize emissions.

The treaty still must be approved by Russia's upper house and President Vladimir Putin (news - web sites), which is all but certain. The pact, which was negotiated in 1997 as part of a campaign to address global warming, would take effect 90 days after Russia notified the United Nations (news - web sites) of its ratification.

With the United States staying out, Russia was the last hope for the treaty's supporters of getting the necessary 55 countries accounting for at least 55 percent of global emissions in 1990. Russia accounted for 17 percent of emissions, second to the United States.

Japan, Germany and other industrial nations already adopted the treaty. The United States and Australia were only other major countries to reject it.

The lopsided vote in the State Duma underlined the domination that Putin has over the legislature and belied the doubts voiced earlier by lawmakers and top Russian officials, including presidential adviser Andrei Illarionov. Putin vowed in May to speed up ratification in return for the European Union (news - web sites)'s support of Russia's bid to join the World Trade Organization (news - web sites).

The protocol "gives us financial opportunities," said lawmaker Valery Zubov of the Kremlin-backed United Russian party, which dominates the Duma. "It depends only on us if we will make the most of it."

But communist legislator Petr Romanov, who voted against the treaty, said the pact's strictures would slow economic growth. "It threatens the economic security of Russia," he said.

Officials at the headquarters of the European Union, which has long pressured Russia to adopt the pact, celebrated with Russian champagne upon learning of the vote.

"The Kyoto Protocol may not be perfect, but it is the only effective tool that is available to the international community," said Romano Prodi, president of the European Commission (news - web sites), the EU's administrative body.

Environmental groups criticized the United States and Australia for not ratifying the pact and pledged to push for deeper cuts in gas emissions at the next round of international climate talks that begin in December.

"Russian ratification and entry into force demonstrates the political will, globally, to tackling this urgent and enormous problem," said Jennifer Morgan of the conservation group WWF. "The enemies of Kyoto must be drowning in their sorrows today."

In an interview last week with a German newspaper, Russia's minister for economic development and trade, German Gref, predicted the treaty would help Russia reduce wasteful energy consumption and increase investment in its industry.

The pact allows any developed nation to earn credits toward its Kyoto commitment by investing in emissions reduction projects in other developed countries, such as Russia.

A top candidate for such help would be the Russian electricity monopoly, Unified Energy System, which accounts for nearly 30 percent of the country's total emissions.

Under the treaty, countries also will be able to sell unused emissions credits to nations that exceed their limits, a provision designed to encourage investment in improved control technologies.

In addition, the pact provides for emission credits for forests that soak up carbon dioxide.

In 2001, negotiators agreed that signatory countries would face mandatory consequences for failing to meet their targets. Countries that miss their emission targets would be excluded from "emissions trading " — the buying and selling of the right to pollute — while a panel to be set up by member governments would address alleged violations.

Russia's first deputy prime minister, Alexander Zhukov, has said restrictions imposed by the pact won't affect Russia's economic growth because even after a five-year recovery, the collapse of Soviet-era industry in the 1990s has left its emissions some 30 percent below the pact's baseline.

The next round of international climate talks is scheduled for December in Buenos Aires, Argentina, and negotiations on greenhouse gas emissions after 2012 are due to start next year.


---
FAIR USE NOTICE: This page contains copyrighted material the use of which has not been specifically authorized by the copyright owner. GlobalIssues.Net distributes this material without profit to those who have expressed a prior interest in receiving the included information for research and educational purposes. We believe this constitutes a fair use of any such copyrighted material as provided for in 17 U.S.C § 107.

The World Revolution is an idea for a new, global grassroots social movement for progressive social change. It aims to resolve in a definitive and comprehensive manner the major social problems of our world and our era.

WORLD REVOLUTION HOME
Other Features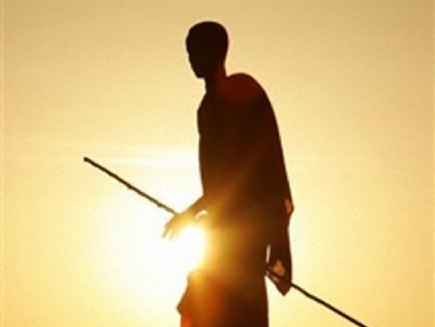 Millions on the brink of starvation in Horn of Africa - UN
Six million people are on the brink of starvation in the Horn of Africa region due to severe drought, crop failure and depletion of livestock herds, the United Nations said on Friday. The U.N.'s Food and Agriculture Organization (FAO) said that in Somalia, Kenya, Djibouti and Ethiopia more than 11 million people are estimated to be in need of assistance.

More features...