October 27, 2004
Amnesty Renews Call for Independent Inquiry Into Torture by U.S. Forces
OneWorld US
Six months after CBS' '60 Minutes' broadcast photos of abuses by U.S. soldiers of Iraqi detainees at Abu Ghraib prison in Iraq (news - web sites), Amnesty International is renewing its call for Washington to launch a comprehensive, independent investigation of the use of torture by U.S. forces in the "war on terrorism."
---
Jim Lobe, OneWorld US

WASHINGTON, D.C., Oct 27 (OneWorld) – Six months after CBS' '60 Minutes' broadcast photos of abuses by U.S. soldiers of Iraqi detainees at Abu Ghraib prison in Iraq (news - web sites), Amnesty International is renewing its call for Washington to launch a comprehensive, independent investigation of the use of torture by U.S. forces in the "war on terrorism."

In a 200-page report released Wednesday, the London-based group stressed that, in the absence of such an investigation and of the clear and unequivocal rejection of torture and ill-treatment by top U.S. officials, "the conditions remain for further abuses to occur."

And, while it welcomed a number of Pentagon (news - web sites)-sponsored investigations into abuses committed by U.S. forces over the past six months, it warned that they alone are not sufficient.

"Many questions remain unanswered, responsible individuals are beyond the scope of investigation, policies that facilitate torture remain in place, and prisoners continue to be held in secret detention," said William Shulz, executive director of the U.S. section of Amnesty (AIUSA).

"The failure to substantially change policy and practice after the scandal of Abu Ghraib leaves the U.S. government completely lacking in credibility when it asserts its opposition to torture," he added.

The report, which also calls on President George W. Bush (news - web sites) to make public and rescind any measures or directives authorized by him or any other official that could be interpreted as authorizing "disappearances," torture, or other inhuman treatment, was released amid almost daily revelations about how decades-old official U.S. policies regarding the treatment of prisoners-of-war were either circumvented or ignored by small groups political appointees in the Bush administration who argued that those policies were obsolete in prosecuting what one White House memorandum called a "new kind of war."

Investigative articles appearing over the past three days in the New York Times have described how top lawyers in the Pentagon, Vice President Dick Cheney (news - web sites)'s office, the Justice Department (news - web sites), and the White House kept Bush's own national security adviser, the State Department, and career military attorneys in the dark about their plans for "military commissions" that deprived suspects in the "war on terrorism" of basic rights under domestic and international law.

At the same time, the Washington Post reported that the Central Intelligence Agency (news - web sites) (CIA (news - web sites)), with the Pentagon's cooperation, had secretly transferred dozens of non-Iraqi prisoners out of Iraq since the March, 2003, invasion, under an opinion by political appointees in the Justice Department's Office of Legal Counsel (OLC) in direct defiance of the 1949 Geneva Conventions.

The new revelations come on top of disclosures after the Abu Ghraib scandal last April of legal memoranda prepared by political appointees that appeared to justify the use of torture and ill-treatment against detainees that were explicitly prohibited by U.S. armed forces field manuals over the past several decades.

All of these disclosures have contributed to calls by Amnesty and other human rights groups, including Human Rights Watch (HRW) and Human Rights First (formerly the Lawyers Committee for Human Rights), dating back to last April and May for a comprehensive independent investigation of torture and abuses. In a resolution passed last summer, the American Bar Association (ABA) also called for such an effort.

Until now, however, the Bush administration these calls, arguing that the Pentagon's own efforts to investigate and prosecute abuses were adequate for dealing with the issue. Earlier this month, for example, the U.S. Army's Criminal Investigation Division recommended that 28 soldiers be charged in connection with the beating deaths of two prisoners held at a detention facility in Afghanistan (news - web sites) in December 2002, while some seven military police are being prosecuted or have plead guilty to charges arising from the Abu Ghraib abuses.

Amnesty's new report, 'Human Dignity Denied: Torture and Accountability in the 'War on Terror,' documents what it calls a pattern of human rights violations running from Afghanistan to Abu Ghraib via Guantanamo Bay, Cuba, and "secret" overseas detention facilities about which the administration has said virtually nothing. It stressed that no senior U.S. officials has yet been held accountable.

The report, which notes the administration's claims that prosecuting the "war on terror" required "new thinking," finds that the administration's ideas about how to fight the war fit a "historically familiar pattern of violating human rights in the name of national security."

According to the report, decisions linked to torture start at the very top. Secretary of Defense Donald Rumsfeld, for example, explicitly authorized a number of abuses – including stripping, isolation, hooding, stress positions, sensory deprivation, the use of dogs in interrogations, and secret detentions that amount to serious human rights violations and, in some cases, torture.

"The denial of habeas corpus, the use of incommunicado and secret detention – in some cases amount to 'disappearance' – and the sanctioning of harsh interrogation techniques are classic but flawed responses," Amnesty said.

"By lowering safeguards, demonizing detainees and displaying a disregard for its international legal obligations, the administration at best sowed confusion among interrogators and at worst gave the green light to torture and other cruel, inhuman or degrading treatment."

It said the sheer number of abuses in Afghanistan and Iraq that have come to light through media leaks or official Pentagon investigations has "punctured the administration's assertions that torture and ill-treatment were restricted to Abu Ghraib and a few aberrant soldiers."

An independent commission should be composed of credible experts and call on the advice of international groups and agencies that are specialized in such investigations, including the UN Special Rapporteur on Torture. It should be empowered to investigate all levels and agencies of the U.S. government, including the Central Intelligence Agency (CIA) whose operations, including secret transfers of detainees to other countries, have so far largely escaped scrutiny.

Any commission should also include within its scope recommendations for preventing future torture and ill-treatment of detainees in U.S. custody, beginning with a clear requirement that the highest U.S. officials must make clear their absolute and unequivocal opposition to torture and ill-treatment under any circumstances.

Such a move is indispensable in light of the memoranda prepared by the administration to justify abuses. "What these documents show is a two-faced strategy to torture," according to the report. "It has been a case of proclaim your opposition to torture in public, while in private discuss how your President can order torture and how government agents can escape criminal liability for torture."

Noting the administration's reluctance to describe what took place at Abu Ghraib and elsewhere by its real name, the report also stressed that efforts to narrow the term – as was attempted by some of the documents prepared by some administration lawyers – must be resisted at all times.


---
FAIR USE NOTICE: This page contains copyrighted material the use of which has not been specifically authorized by the copyright owner. GlobalIssues.Net distributes this material without profit to those who have expressed a prior interest in receiving the included information for research and educational purposes. We believe this constitutes a fair use of any such copyrighted material as provided for in 17 U.S.C § 107.

The World Revolution is an idea for a new, global grassroots social movement for progressive social change. It aims to resolve in a definitive and comprehensive manner the major social problems of our world and our era.

WORLD REVOLUTION HOME
Other Features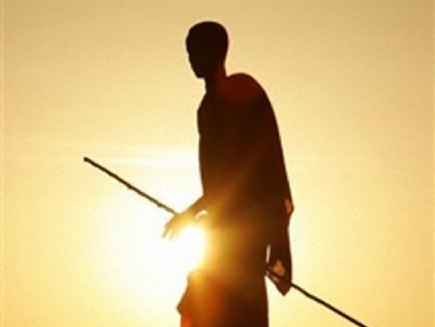 Millions on the brink of starvation in Horn of Africa - UN
Six million people are on the brink of starvation in the Horn of Africa region due to severe drought, crop failure and depletion of livestock herds, the United Nations said on Friday. The U.N.'s Food and Agriculture Organization (FAO) said that in Somalia, Kenya, Djibouti and Ethiopia more than 11 million people are estimated to be in need of assistance.

More features...