November 4, 2004
U.S.: Bush, Republican Right, Extend Mandate
Inter Press Service
Despite starting a war with no discernible end and plunging the federal budget into record deficits, U.S. President George W Bush and right-wing Republicans have scored a significant, if narrow, electoral victory that consolidates their control over an increasingly polarised nation.
---
Jim Lobe

WASHINGTON, Nov 3 (IPS) - Despite starting a war with no discernible end and plunging the federal budget into record deficits, U.S. President George W Bush and right-wing Republicans have scored a significant, if narrow, electoral victory that consolidates their control over an increasingly polarised nation.

With 99 percent of the vote counted, Bush held an absolute majority -- the first by a presidential candidate since his father's victory in 1988 -- with some 58.6 million votes. His Democratic challenger, Senator John Kerry, claimed 55.1 million votes.

Four years ago, Bush lost the popular vote to then-Vice President Al Gore by half a million votes.

With Kerry's formal concession of Ohio's do-or-die 20 electoral votes Wednesday afternoon, Bush cleared the required 271 votes to claim victory in the all-important Electoral College.

The combined 12 electoral votes of Iowa and New Mexico, where Bush held very slim leads at the time of Kerry's concession, have yet to be officially decided but will not affect the final outcome.

Bush's victory was accompanied by Republican Party gains of at least three seats in the U.S. Senate, where they held a 51-48 majority before Tuesday's elections. Two more seats remain to be decided.

While Democrats will retain the power to deny Bush key legislative initiatives and appointments, especially to the Supreme Court -- where as many as four vacancies are anticipated over the next four years -- the larger Republican majority in the upper chamber will clearly boost the president's political power.

The defeat of Senate Minority Leader, Democrat Tom Daschle, by a right-wing Republican, John Thune, in South Dakota was particularly demoralising to Democrats. Daschle, a canny parliamentarian, has been Bush's leading nemesis in Congress, and Republicans poured money into the midwestern state to defeat him.

Republicans also picked up four seats in the House of Representatives, largely as a result of a controversial Republican-orchestrated re-districting initiative in Texas, bringing their majority in the lower chamber to 231-204.

The overall results constituted a vindication of the strategy pursued by Karl Rove, Bush's top political adviser, of mobilising his right-wing base while appealing to "swing" voters on so-called ''wedge'' issues, particularly those emphasising moral values, such as gay marriage.

Referenda prohibiting gay marriage were put on the ballot by Christian activists in 11 states, all of which passed Tuesday with strong majorities.

One political analyst, Noam Scheiber of 'The New Republic', pointed out the measures not only helped bring an unprecedented number of Christian fundamentalists to the polls, but also drew the support of older voters who, according to exit polls, gave Bush an unexpected 53-47 percent margin in the overall vote.

''My hunch is that, in addition to motivating evangelicals, gay marriage also helped Bush among seniors'', Scheiber wrote. ''Everything we know about the issue suggests that you're more likely to oppose it the older you are, and that goes for otherwise reliable liberals, too''.

The other disappointment for Kerry may have been with younger voters who, according to pre-election surveys, favoured the Democratic candidate more than any other demographic age group.

Democrats were counting on a huge turnout by the 18-29 age group, and, while they increased their numbers by about eight percent over the 2000 level, that turned out to be no greater than the hike in the electorate as a whole.

Altogether, a record 114 million people voted in an election that, apart from some relatively minor glitches in Ohio, Florida and a few other states, turned out to be unexpectedly free of major problems and charges of fraud or manipulation.

While the smoothness with which the election was run will help ease much of the bitterness Democrats felt after the disputed 2000 election that ultimately was decided by a majority of Republican appointees to the U.S. Supreme Court, the outcome of Tuesday's vote is almost certain to increase, rather than reduce, the country's political and cultural polarisation.

''He promised to be a uniter, not a divider'', noted CNN political analyst William Schneider on Wednesday. ''He turns out to be a president who's left the country more divided than ever''.

As in 2000, the electoral map looked as starkly split as ever between the solid blue Democratic states running from Maine to Maryland and the District of Columbia along the Atlantic coast, across to the big north central industrial states of Michigan, Illinois, Wisconsin and Minnesota, and over to the Pacific states of California, Oregon and Washington.

The red Republican states, on the other hand, constitute a solid mass across the entire southern -- or ''Bible belt'' -- part of the country, as well as the mostly agricultural states of the Midwest and Rocky Mountain regions. In many of these states, Bush racked up majorities exceeding 60 or even 65 percent, giving him a big boost in his popular vote total.

The map of the newly elected Senate, which traditionally has had a more bipartisan cast than the House of Representatives, will be even starker.

Democrats lost all of the half-dozen Senate seats they held in the South, which now appears to be as solidly Republican as it was Democratic just 40 years ago, before far-reaching civil-rights legislation gave Republican candidate Barry Goldwater a foothold among white voters.

Southern Democrats have traditionally acted both as a brake on the more-liberal elements of their party and a reliable bridge between it and Republican pragmatists. Their disappearance essentially eliminates that link, making it much more difficult to forge any consensus between the parties in the upper chamber.

The Texas re-districting that eliminated two senior conservative Democrats, will have a similar impact in the House, although, under current hard-line majority leader, Texas Representative Tom DeLay, Republicans there have generally excluded Democrats from crafting legislation and relied instead on party discipline to ram through their agenda.

With stronger control of both houses of Congress and a majority of the presidential vote, Bush and the Republicans are well placed, as Vice President Dick Cheney said in his victory statement Wednesday, to claim and implement a mandate that will push the country even further to the right.

On the other hand, such second-term mandates have often resulted in over-reaching, particularly by Republicans, who suffered significant defeats as a result of the Watergate scandal that undid Richard Nixon in the middle of his second term and the Iran-Contra affair that might well have destroyed Ronald Reagan's presidency had he not grasped the outstretched hand of Soviet President Mikhail Gorbachev.

Bush, whose radical, not to say hubristic, propensities have been manifest both in the conduct of his ''war on terrorism'' and his abandonment of the fiscal discipline that Republicans have long considered a central tenet of their conservatism, has not been known as a keen reader of history.
---
FAIR USE NOTICE: This page contains copyrighted material the use of which has not been specifically authorized by the copyright owner. GlobalIssues.Net distributes this material without profit to those who have expressed a prior interest in receiving the included information for research and educational purposes. We believe this constitutes a fair use of any such copyrighted material as provided for in 17 U.S.C § 107.

The World Revolution is an idea for a new, global grassroots social movement for progressive social change. It aims to resolve in a definitive and comprehensive manner the major social problems of our world and our era.

WORLD REVOLUTION HOME
Other Features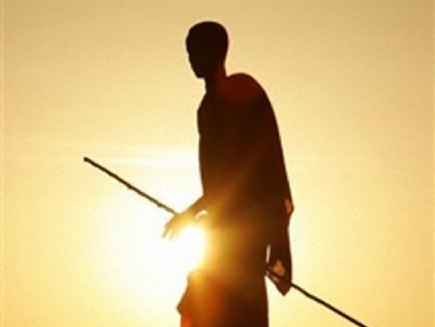 Millions on the brink of starvation in Horn of Africa - UN
Six million people are on the brink of starvation in the Horn of Africa region due to severe drought, crop failure and depletion of livestock herds, the United Nations said on Friday. The U.N.'s Food and Agriculture Organization (FAO) said that in Somalia, Kenya, Djibouti and Ethiopia more than 11 million people are estimated to be in need of assistance.

More features...