December 1, 2004
U.S. Ranks 16th of 21 Donors, on Population Aid
OneWorld US
Of the 21 major donor nations, the United States ranked 16th in the quantity and quality of the population and reproductive-health projects that are supported by its foreign aid program, according to a new study released Tuesday by Population Action International (PAI), a Washington-based research and advocacy group.
---
Jim Lobe, OneWorld US

WASHINGTON, D.C., Nov 30 (OneWorld) Of the 21 major donor nations, the United States ranked 16th in the quantity and quality of the population and reproductive-health projects that are supported by its foreign aid program, according to a new study released Tuesday by Population Action International (PAI), a Washington-based research and advocacy group.

That ranking earns it a C grade, compared to the B it received when PAI last did an in-depth study of population assistance in 1998. Its performance was also far below countries that earned a solid A on the latest PAI report card: the Netherlands, Denmark, Norway, Sweden, and Finland.

Washington also fell behind its closest allies, including the United Kingdom, which scored a solid B and ranked seventh on the donor list; Canada, which was also awarded a B and occupied the tenth spot; and Japan, which ranked 13.

At the same time, Italy, Spain, Austria, and Portugal found themselves with D grades, largely as a result of poor policies and little money devoted to population assistance in foreign-aid programs that nonetheless were greater on a per capita basis than Washingtons.

The study, Progress and Promises: Trends in International Assistance for Reproductive Health and Population, provides profiles of the efforts of all 21 bilateral donors plus the World Bank (news - web sites) and a number of other multilateral and philanthropic organizations that provide significant amounts of population assistance.

The grading system is designed to measure progress by major donors in fulfilling their commitments at the 1994 International Conference on Population and Development (ICPD) in Cairo to provide roughly one third of all funding needed to reach the ICPDs goal of universal access to basic reproductive health care by 2015.

To reach that goal, planners estimated that a total of US$18.5 billion dollars would be needed in 2005 the halfway mark to the 2015 deadline of which wealthy donor nations were supposed to contribute over $6 billion. In 2002, the last year for which complete statistics were available for all 21 donor nations, however, only $2.3 billion was contributed, roughly one third of the 2005 target.

While donors countries, including the U.S., have increased their contributions since then, PAI estimates that they will reach only about the target for next year.

The grading by PAI was based on each countrys performance in four different criteria: the amount of its contribution to general development aid relative to the size of its gross domestic product (GDP (news - web sites)); the proportion of its total development assistance that is allocated to reproductive health and population programs; the distance each donor has to go to reach its fair share of the ICPD spending goal for 2005 from its 2002 spending levels; and the extent to which a countrys policies foster the greatest possible impact in addressing the ICPD policy goals, such as promoting gender equity, contributing to other UN and other multilateral programs, such as the UN Population Program, and non-governmental organizations that support reproductive health programs in poor countries.

Those scores were weighted in determining final grades. As many as 20 points could be awarded for each of the first three criteria while the policies criterion offered as many as 40 points.

Money matters AND policies count, noted PAIs president, Amy Coen. Its not simply about money; its about money wisely invested and the policies needed to support those investments. Good policies get good results.

The United States led all donor countries in the total amount of both its foreign aid program and its population assistance for which it provided nearly $1 billion in 2002. When the size of the U.S. economy is considered, however, its overall foreign aid program placed dead last among all major donors, accounting for only 0.13 percent of its total GDP.

That figure is just over one-sixth of the 0.7 percent of GDP that the United Nations (news - web sites), including the U.S., had set as a realistic and desirable amount of money that wealthy nations should be willing to contribute to the development of poor countries.

At present, five countries have met or exceeded that target: Denmark, the Netherlands, Norway, Sweden, and Luxembourg. Another five countries Belgium, Finland, France, Ireland, and Switzerland -- have increased their contributions to within roughly one half of the target still three times greater than Washingtons contribution.

The U.S., on the other hand, gives a significantly greater share roughly 7.4 percent of its foreign aid program to population and reproductive health projects. Only two other countries Finland and Luxembourg earmarked more than five percent of their foreign aid programs for population, while France, allocated a mere 0.68 percent to such programs. Austria and Portugal devoted the least 0.23 percent and 0.2 percent, respectively.

Where Washington did relatively poorly, however, was on policy issues.

It lost points, for example, in several policy areas, notably by denying funding to the independent International Planned Parenthood (news - web sites) Federation (IPPF), and other agencies that either perform abortions, make referrals for abortions, or lobby their governments to ease anti-abortion laws, even if they do not use U.S. funding for any of those purposes; by cutting off funding to UNFPA due to its assistance to China where, according to anti-abortion activists, some counties continue to use coercive abortions and sterilizations; and by its efforts to prevent international conferences from reaffirming the language of the ICPD Programme of Action relating to reproductive health.

Even though it is still the largest bilateral donor to international reproductive health and population programs, said Coen, the United States is chipping away its own legacy of enabling vulnerable women to build strong families. The successes of the past are being dismantled.

She added that Bushs re-election as president, as well as increased Republican majorities in both houses of Congress, made it probable that existing restrictions on U.S. population and reproductive-health aid will persist or possibly even tighten, at least through the mid-term Congressional elections in 2006.

The report noted that Bushs five-year, $15 billion emergency AIDS (news - web sites) initiative, which is supposed to significantly increase U.S. aid to 15 target countries and the Global Fund to Fight HIV (news - web sites)/AIDS, Tuberculosis and Malaria, should improve Washingtons overall performance, at least with respect to the amount of total aid it allocates to population and reproductive-health programs. The U.S. so far has allocated nearly $1 billion to the initiative since it was launched two years ago.

Nonetheless, the report noted that guidelines on how the money is to be used, particularly, the administrations promotion of abstinence-only approaches to fighting the disease, will inevitably limit the initiatives effectiveness.


---
FAIR USE NOTICE: This page contains copyrighted material the use of which has not been specifically authorized by the copyright owner. GlobalIssues.Net distributes this material without profit to those who have expressed a prior interest in receiving the included information for research and educational purposes. We believe this constitutes a fair use of any such copyrighted material as provided for in 17 U.S.C § 107.

The World Revolution is an idea for a new, global grassroots social movement for progressive social change. It aims to resolve in a definitive and comprehensive manner the major social problems of our world and our era.

WORLD REVOLUTION HOME
Other Features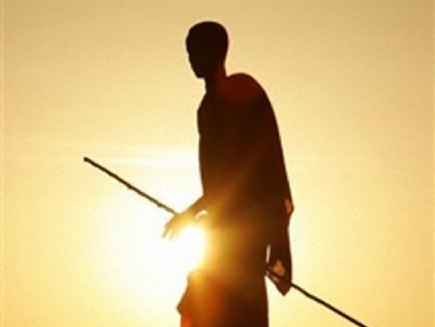 Millions on the brink of starvation in Horn of Africa - UN
Six million people are on the brink of starvation in the Horn of Africa region due to severe drought, crop failure and depletion of livestock herds, the United Nations said on Friday. The U.N.'s Food and Agriculture Organization (FAO) said that in Somalia, Kenya, Djibouti and Ethiopia more than 11 million people are estimated to be in need of assistance.

More features...