March 9, 2005
Africa Report Provides Map to Recovery
Associated Press
Prime Minister Tony Blair's commission on Africa has come up with a road map to recovery for the continent, but countries must now cooperate and focus on priorities if the project is to succeed, the only American member of the task force said.
---
By ED JOHNSON, Associated Press Writer

LONDON - Prime Minister Tony Blair (news - web sites)'s commission on Africa has come up with a road map to recovery for the continent, but countries must now cooperate and focus on priorities if the project is to succeed, the only American member of the task force said.

Former U.S. Senator Nancy Kassebaum Baker said on Tuesday she was optimistic the commission's report, due to be published Friday, would give fresh momentum to tackling the continent's crippling problems of health, poverty and conflict.

"There is a road map here, we can make priorities of what we can accomplish and do it right," she told The Associated Press. "We are not going to solve this overnight. The key is whether there is going to be a willingness to stick with it."

Blair created the 17-member commission last February to find ways of helping the continent, which is ravaged by civil wars, crippled by debt and HIV (news - web sites)/AIDS (news - web sites).

He hopes the commission's findings will spur international action and has made helping Africa a key priority for Britain's presidencies of both the G-8 group of wealthy nations and the European Union (news - web sites) this year.

The report calls for an immediate doubling of annual international aid to Africa to $50 billion, the removal of trade barriers that keep poor countries from getting their goods into Western markets, debt forgiveness and action to tackle poor governance, corruption and war in Africa.

According to an official familiar with the work of the commission, half of whose members are African, its 400-page final report also recommends that the debts of poor countries in sub Saharan Africa to the World Bank (news - web sites), International Monetary Fund (news - web sites) and African Development Bank be written off, but stresses that recipients must be committed to good governance, and use the money to deliver "development, economic growth and the reduction of poverty."

The commission calls on African governments to reform, and ratify the U.N. Convention against Corruption in 2005. But the report also stresses that governments, corporations and banks in rich countries also have a duty to tackle corruption.

"It is not enough to say Africa is corrupt," commissioner Anna Tibaijuka told reporters in London last month. "We have to ask ourselves who is corrupting Africa. It is not enough to say Africa has stolen money. We have to ask who is banking the money."

Baker, a Republican senator for Kansas from 1979 to 1997 and former chair of the Subcommittee on African Affairs, said past efforts to help Africa had been hampered by a fragmented approach.

"One of the frustrations is that everybody wants to protect their own turf, not only the NGOs (non-governmental organizations), but also the donor countries," she told AP in a telephone interview.

"If it is going to succeed, there has to be a partnership between the African countries and donor countries taking a coordinated approach. You cannot do thinks piecemeal anymore."

She acknowledged that the commission was repeating much of the work of earlier committees and panels, such as that headed by the late Willy Brandt in 1980. But she said the emergence of more assertive regional groupings like the African Union dedicated to reform, and progress toward democracy in several countries, gave her cause for optimism.

"It is the commitment of the Africans that is going to make this succeed. They understand fully how important good governance and political will is to achieve this," Baker added.

Aid agencies have welcomed the commission's work, but insist that words must now be put into action.

"Delivery is key," said Helen Palmer of Oxfam.


---
FAIR USE NOTICE: This page contains copyrighted material the use of which has not been specifically authorized by the copyright owner. GlobalIssues.Net distributes this material without profit to those who have expressed a prior interest in receiving the included information for research and educational purposes. We believe this constitutes a fair use of any such copyrighted material as provided for in 17 U.S.C § 107.

The World Revolution is an idea for a new, global grassroots social movement for progressive social change. It aims to resolve in a definitive and comprehensive manner the major social problems of our world and our era.

WORLD REVOLUTION HOME
Other Features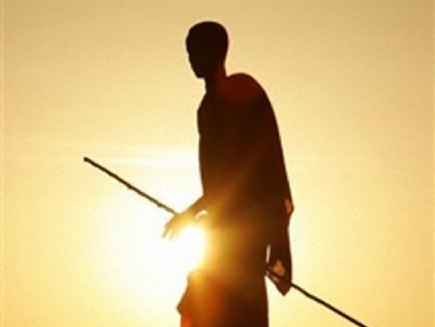 Millions on the brink of starvation in Horn of Africa - UN
Six million people are on the brink of starvation in the Horn of Africa region due to severe drought, crop failure and depletion of livestock herds, the United Nations said on Friday. The U.N.'s Food and Agriculture Organization (FAO) said that in Somalia, Kenya, Djibouti and Ethiopia more than 11 million people are estimated to be in need of assistance.

More features...