March 25, 2005
UN Approves 10,000 Peacekeepers for Southern Sudan
Reuters
The U.N. Security Council voted unanimously on Thursday to authorize a 10,000-strong peacekeeping force for southern Sudan but remained deadlocked on any action for Darfur in the west.
---
By Evelyn Leopold

UNITED NATIONS (Reuters) - The U.N. Security Council voted unanimously on Thursday to authorize a 10,000-strong peacekeeping force for southern Sudan but remained deadlocked on any action for Darfur in the west.

The peacekeepers are to monitor a crucial agreement signed in January between the Khartoum government and southern rebels that ended a 21-year old civil war. That conflict cost 2 million lives and forced 4 million people from their homes.

The council's resolution, drafted by the United States, calls for up to 10,000 military personnel, a civilian component up to 715 police, which U.N. officials say will take several months to get on the ground.

In their accord, Khartoum and the Southern Peoples Liberation Movement agreed on political power-sharing arrangements and a division of country's oil wealth. They also called for integrated security forces in southern Sudan, the Nuba Mountains, the Southern Blue Nile and in Khartoum.

In six years, southerners, mainly Christians and animists, would be entitled to a referendum to determine whether they wanted to form their own state and break from the Islamic-dominated north.

DARFUR DEADLOCK

But Security Council members remained deadlocked over imposing sanctions on Darfur -- and where to try perpetrators of atrocities with France having introduced a resolution to send war crimes suspects to the International Criminal Court, which the United States opposes.

However, France on Thursday delayed a vote on the court until next week to give delegations more time, especially the United States. European diplomats still hope to get an abstention from Washington, although that appears unlikely.

The Bush administration rejects the court, the world's first permanent criminal tribunal set up in The Hague (news - web sites) to try war crimes, genocide and crimes against humanity. It fears U.S. citizens could face politically motivated prosecutions.

A U.S. veto could, in effect, send a signal to Sudan that its officials, militia leaders and rebels were safe from punishment in Darfur, where fighting is escalating, tens of thousands have been killed and some 2 million people have been herded into squalid camps.

Nine council members have ratified the treaty creating the ICC -- Argentina, Benin, Brazil, Britain, Denmark, France, Greece, Romania and Tanzania. These countries hope Russia, Japan or the Philippines would also vote in favor.

The French draft resolution provides an exemption in Sudan from the court for such nations as the United States, which U.S. officials indicated was not strong enough.

Another U.S.-drafted resolution would call for a stricter arms ban and impose a travel and an assets freeze against individuals in Darfur, still to be named. But China, Russia and Algeria oppose this.




---
FAIR USE NOTICE: This page contains copyrighted material the use of which has not been specifically authorized by the copyright owner. GlobalIssues.Net distributes this material without profit to those who have expressed a prior interest in receiving the included information for research and educational purposes. We believe this constitutes a fair use of any such copyrighted material as provided for in 17 U.S.C § 107.

The World Revolution is an idea for a new, global grassroots social movement for progressive social change. It aims to resolve in a definitive and comprehensive manner the major social problems of our world and our era.

WORLD REVOLUTION HOME
Other Features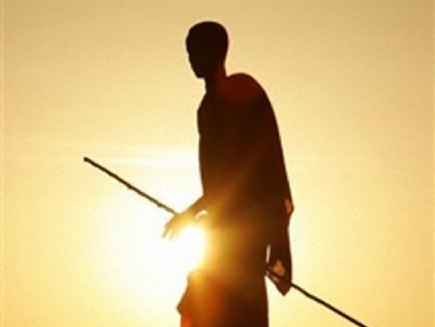 Millions on the brink of starvation in Horn of Africa - UN
Six million people are on the brink of starvation in the Horn of Africa region due to severe drought, crop failure and depletion of livestock herds, the United Nations said on Friday. The U.N.'s Food and Agriculture Organization (FAO) said that in Somalia, Kenya, Djibouti and Ethiopia more than 11 million people are estimated to be in need of assistance.

More features...