April 15, 2005
U.S., Canada, Others Faulted for Sending Suspects to Countries That Torture
OneWorld US
Western governments are complicit in abuses that result from their increasing practice of deporting suspected terrorists, and in some cases would-be refugees, to countries known to torture detainees, Human Rights Watch said Friday.
---
Abid Aslam, OneWorld US

WASHINGTON, D.C., Apr 15 (OneWorld) - Western governments are complicit in abuses that result from their increasing practice of deporting suspected terrorists, and in some cases would-be refugees, to countries known to torture detainees, Human Rights Watch said Friday.

That is because Western authorities rely on empty promises of humane treatment from receiving governments that include regimes long said to be among the world's most abusive, the rights watchdog said in a new report.

''Governments that are using diplomatic assurances know full well that they don't protect against torture,'' said Kenneth Roth, the group's executive director. ''But in the age of terror, they're convenient.''

Countries deporting or seeking to boot the suspects to alleged torture havens have included Austria, Britain, Canada, Germany, Georgia, the Netherlands, Sweden, and the United States. Receiving regimes have included Egypt, Syria, and Uzbekistan, where torture is a systemic human rights problem, the report said.

''Governments that engage in torture always try to hide what they're doing, so their assurances on torture can never be trusted,'' Roth said. ''This is a very negative trend in international diplomacy, and it's doing real damage to the global taboo against torture.''

''Only pressure from the public in Europe and North America can stop this,'' he added.

Transfers also have been completed or proposed to countries such as Algeria, Morocco, Russia, Tunisia, Turkey, and Yemen, where Islamists, Chechens, Kurds, and others routinely are singled out for the worst forms of abuse, Human Rights Watch said.

''If these suspects are criminals they should be prosecuted and if they're not, they should be released,'' Roth said. ''But shipping them off to countries where they'll be tortured is not an acceptable solution.''

Torture is banned under international law, the report said. No exceptions are allowed, even in times of war or national emergency. The ban includes an absolute prohibition on transferring people to places where they face a risk of torture.

U.N. and European officials have warned that the global ban is being eroded by Western governments' reliance on assurances from countries known to employ torture, the group added.

The new report updated a similar volume issued last year. It cited what it said was growing evidence that people returned to states that torture were in fact tortured, regardless of diplomatic assurances. Consequently, it added, courts increasingly have begun to subject diplomatic assurances to greater scrutiny.

Officials in the United States recently acknowledged the transfer of an undisclosed number of suspects to countries where torture is a serious human rights problem, saying they received diplomatic assurances prior to the transfers.

But according to Human Rights Watch, in an increasing number of those cases--involving so-called ''extraordinary renditions'' in which suspects are seized and secreted out of the country--the suspects have credibly alleged that they were tortured.

In Canada, it said, the government's ''security certificate'' program permits deportations of alleged terrorism suspects to places where they are at risk of torture. Since the Sep. 11, 2001 terrorist attacks in the United States, the program has allowed authorities to incarcerate terror suspects without charge or bail based on secret evidence.

In some of these cases, the Canadian government has sought assurances against torture from receiving states such as Egypt and Morocco.

In one of the cases, Canadian security officials said the Moroccan national facing deportation belonged to the Moroccan Islamic Combatant Group, blamed for deadly attacks in Spain and Morocco, and was suspected of being a sleeper agent for al-Qaeda.

In another case, they said the Egyptian they sought to send back home belonged to the Vanguards of Conquest, a group on Canada's list of banned terrorist organizations. A federal appeals judge stayed his deportation, however, saying she was convinced he would be tortured if forced to return to Egypt, where he was convicted of having terrorism links.

Reliance on diplomatic assurances also was becoming ''increasingly routine'' in cases where refugee claimants were denied asylum in Canada, the report said.

The report also cited the December 2001 expulsions of two Egyptian asylum seekers from Sweden based on assurances against torture, saying this caused a national scandal in Sweden after the men alleged, credibly, that they had been tortured and ill-treated in Egyptian custody. The Swedish government has denied any responsibility for the men's treatment in Egypt.

The British government reportedly is negotiating with Algerian and Moroccan officials to allow the transfer of terrorism suspects in exchange for diplomatic assurances they would not be tortured, the report said.

''But people labeled 'terrorists' in those countries are routinely targeted for abusive treatment, including torture,'' it added.

Governments in the Netherlands, Austria, and Germany, have sought assurances to effect extraditions to countries such as Turkey and Russia, the group added.

''Governments rely on a variety of devices to transfer suspects to other countries, including renditions, removals, deportations, extraditions, and expulsions,'' the report said. ''None of them is legally permissible if the person to be transferred is at risk of torture on return.''


---
FAIR USE NOTICE: This page contains copyrighted material the use of which has not been specifically authorized by the copyright owner. GlobalIssues.Net distributes this material without profit to those who have expressed a prior interest in receiving the included information for research and educational purposes. We believe this constitutes a fair use of any such copyrighted material as provided for in 17 U.S.C § 107.

The World Revolution is an idea for a new, global grassroots social movement for progressive social change. It aims to resolve in a definitive and comprehensive manner the major social problems of our world and our era.

WORLD REVOLUTION HOME
Other Features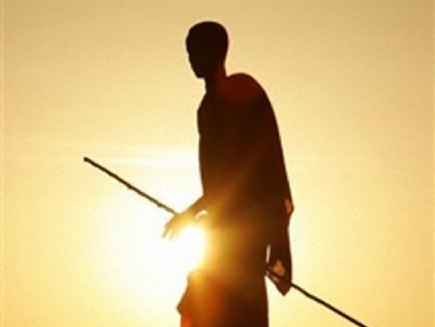 Millions on the brink of starvation in Horn of Africa - UN
Six million people are on the brink of starvation in the Horn of Africa region due to severe drought, crop failure and depletion of livestock herds, the United Nations said on Friday. The U.N.'s Food and Agriculture Organization (FAO) said that in Somalia, Kenya, Djibouti and Ethiopia more than 11 million people are estimated to be in need of assistance.

More features...