April 11, 2005
World's Poor Need Fairer Trade Rules, Reports Aid Group
OneWorld US
Rich countries' demands that poorer nations open their markets to foreign rice and other farm imports could destroy the livelihoods of millions of poor farmers, international charity Oxfam warned on Monday.
---
Abid Aslam, OneWorld US

WASHINGTON, D.C., Apr 11 (OneWorld) - Rich countries' demands that poorer nations open their markets to foreign rice and other farm imports could destroy the livelihoods of millions of poor farmers, international charity Oxfam warned on Monday.

''If this rich-country agenda succeeds the result will be a bonanza for corporate agribusiness but it will threaten the livelihoods of poor country producers who make up 96 percent of the world's farmers,'' the aid group said in a report to kick off a ''Global Week of Action for Trade Justice'' featuring events in the United States and 70-plus other countries.

Oxfam also timed its report to coincide with upcoming Congressional hearings on whether to approve the DR-CAFTA free trade agreement hammered out by U.S., Dominican Republic, and Central American negotiators.

''Millions of poor farmers in developing countries cannot earn a living because of cheap, often dumped, food imports,'' Oxfam's report said. Wealthy nations long have used bilateral trade deals and international financial institutions like the International Monetary Fund and World Bank to push open the door of poor countries' markets to a glut of cheap, often heavily subsidized rice, chiefly from the United States, the group said.

''Now, rich countries plan to use the binding rules of the WTO [World Trade Organization] to kick that door down altogether,'' the report said, adding: ''Trade rules must promote development, not undermine it.''

WTO member states face a year-end deadline to reach a draft deal on cutting government subsidies and lowering import barriers but their talks have showed signs of foundering.

Rich producers such as the United States and members of the European Union (EU) have been under pressure to reduce their government subsidies, which developing countries and trade analysts have said distort the world's agricultural markets and prevent poorer countries from competing.

But in return, wealthy nations have demanded that poorer ones--particularly agricultural giants India and Brazil--lower their food tariffs, saying the import taxes have been much higher than those charged by richer countries.

''Rich countries are still rigging agricultural trade rules against the poor,'' Oxfam said.

''The USA and EU, in particular, have repackaged their agricultural subsidies so that they appear to be legitimate under WTO rules, allowing them to continue dumping products such as rice, corn, milk, sugar, and cotton at prices far below their true costs of production,'' it added. ''At the same time, they are aggressively pushing developing countries to open their markets further by cutting their import tariffs.''

Two billion people--one-third of all humans--earn their living from growing and processing rice, most of them in poor countries, Oxfam said.

Were government support reduced prematurely and tariffs cut extensively, local producers could be forced out of business under a deluge of low-cost imports, the report said.

It cited the example of Haiti. The government, under pressure from the International Monetary Fund, slashed rice tariffs in 1995 to three percent, from 35 percent. This led to a 150-percent surge in imports.

The move ''devastated farmers in Haiti where rice-growing areas now have some of the highest levels of malnutrition and poverty,'' Oxfam said.

Although lower tariffs could lead to cheaper food in urban areas, more than 80 percent of the world's poor live in the countryside, where the specter of lost livelihoods looms larger than the prospect of having access to cheap foreign rice.

Rich governments have exacerbated the threat posed by tariff cuts by paying their farmers subsidies that allowed them to dump their surpluses in developing country markets at prices far below the cost of production, Oxfam added.

Hence, it said, the United States ranks as the world's third largest rice exporter although its production costs amount to double those of the leading two exporters, Thailand and Vietnam.

In 2003, the U.S. government spent $1.3 billion on rice subsidies, effectively paying for 72 percent of the cost of the crop's production, Oxfam added.

President George W. Bush has proposed cutting some agricultural subsidies in the federal budget for fiscal 2006, which begins on Oct. 1, 2005.

Bush, seeking to rein in what some have described as runaway budget deficits, would trim agricultural subsidies by five percent and limit some subsidy payments. His budget package is subject to approval by Congress.

Some Democratic and Republican lawmakers also have sought to cap commodity payments on the grounds these have harmed not only producers in poor countries but also small U.S. farmers because subsidy schemes have favored large agribusinesses.

Oxfam, in its report, recommended that developing countries be allowed to establish lists of crops essential to their food security and that these 'special products' be exempted from tariff reductions.

''Least Developed Countries should remain exempted from any tariff reductions,'' the aid group added, referring to a United Nations list of the world's 50 poorest countries. The list includes Afghanistan, Haiti, and Zambia.


---
FAIR USE NOTICE: This page contains copyrighted material the use of which has not been specifically authorized by the copyright owner. GlobalIssues.Net distributes this material without profit to those who have expressed a prior interest in receiving the included information for research and educational purposes. We believe this constitutes a fair use of any such copyrighted material as provided for in 17 U.S.C § 107.

The World Revolution is an idea for a new, global grassroots social movement for progressive social change. It aims to resolve in a definitive and comprehensive manner the major social problems of our world and our era.

WORLD REVOLUTION HOME
Other Features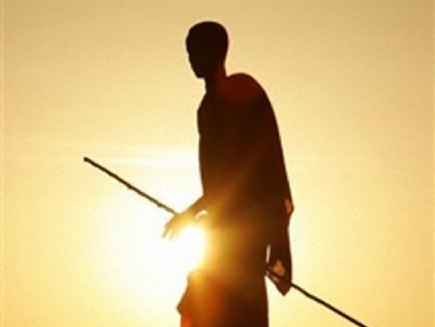 Millions on the brink of starvation in Horn of Africa - UN
Six million people are on the brink of starvation in the Horn of Africa region due to severe drought, crop failure and depletion of livestock herds, the United Nations said on Friday. The U.N.'s Food and Agriculture Organization (FAO) said that in Somalia, Kenya, Djibouti and Ethiopia more than 11 million people are estimated to be in need of assistance.

More features...