May 19, 2006
U.N. Urges U.S. to Shut Guantanamo Prison
Associated Press
The United States should close its prison at Guantanamo Bay, Cuba, and avoid using secret detention facilities in the war on terror, the U.N. panel that monitors compliance with the world's anti-torture treaty said Friday.
---
GENEVA - The United States should close its prison at Guantanamo Bay, Cuba, and avoid using secret detention facilities in the war on terror, the U.N. panel that monitors compliance with the world's anti-torture treaty said Friday.

The Committee Against Torture also said detainees should not be returned to any country where they could face a "real risk" of being tortured.

The criticism, contained in an 11-page report, followed a hearing in Geneva this month on U.S. adherence to the 1984 U.N. Convention Against Torture. The criticism carries no penalties beyond international scrutiny, but human rights observers say it could influence U.S. public opinion and hence the government.

The committee said it was worried that detainees were being held for protracted periods with insufficient legal safeguards and without judicial assessment of the justification for their detention.

"The state party should cease to detain any person at Guantanamo Bay and close the detention facility," the panel of 10 independent experts said.

State Department legal adviser John B. Bellinger III, who led the U.S. delegation at the U.N. panel hearing, said the committee appeared not to have read a lot of the information Washington had supplied — or had ignored it.

"There are a number of both factual inaccuracies and legal misstatements about the law applicable to the United States," Bellinger told The Associated Press.

Last week, Britain's attorney general, Lord Goldsmith, also urged the United States to close the Guantanamo Bay prison, saying its existence was "unacceptable" and a discredit to the U.S. tradition of freedom.

The U.N. committee also expressed concern about allegations that the United States has established secret prisons, where the international Red Cross does not have access to the detainees. The report did not specifically say that such prisons existed, but stated the United States "should ensure that no one is detained in any secret detention facility under its de facto effective control."

Washington should also "investigate and disclose the existence of any such facilities and the authority under which they have been established and the manner in which detainees are treated," the report said.

The Pentagon on Monday handed over the first list of everyone who has been held at Guantanamo Bay, and none of the most notorious terrorist suspects were named, raising questions about their whereabouts.

The list also did not specify what has happened to former Guantanamo Bay detainees, heightening concern some could be in secret U.S. detention centers or in torture cells of prisons in other countries.

The panel said the United States must halt all forms of torture committed by its personnel in Afghanistan and Iraq and investigate allegations thoroughly, prosecuting any staff found guilty.

"The state party should take immediate measures to eradicate all forms of torture and ill-treatment of detainees by its military or civilian personnel, in any territory under its jurisdiction," the report said.

It said the United States also "should rescind any interrogation technique — including methods involving sexual humiliation, 'water boarding,' 'short shackling' and using dogs to induce fear — that constitute torture or cruel, inhuman or degrading treatment or punishment, in all places of detention under its de facto effective control."

Water boarding is a controversial technique in which a subject is made to think he is drowning. Short shackling involves shackling a detainee to a hook in the floor to limit movement.

The panel was also concerned the United States was sending suspects, without judicial review, to states where they may be tortured, a process known as "extraordinary rendition."

The United States should "cease the rendition of suspects, in particular by its intelligence agencies, to States where they face a real risk of torture," the report said. "The state party should always ensure that suspects have the possibility to challenge decisions."

Andreas Mavrommatis, a Cypriot rights expert who chaired the committee's review of the United States, said the report should not be blown out of proportion because the United States has "a very good record of human rights" overall.

"Yes, we have identified certain" problems in the war on terrorism, Mavrommatis told reporters. "We are telling them we hope to have a dialogue, and we trust that they might take the necessary measures to improve."

The United States made in its first appearance before the U.N. Committee Against Torture in six years earlier this month, addressing a series of issues ranging from Washington's interpretation of the absolute ban on torture to its interrogation methods in prisons such as Abu Ghraib, Iraq, and Guantanamo.

It said some techniques "have resulted in the death of some detainees during interrogation" and criticized vague U.S. guidelines that "have led to serious abuse of detainees."

Bellinger said the U.S. record had improved.

"There have been allegations of abuse which we have fully investigated and we have tightened our laws and our procedures, so we believe that we are already working very hard to address the areas of concern raised by the committee," he said.

Bellinger added that the United States was working "very hard" to address concerns about Guantanamo, but that critics had failed to come up with suggestions on what to do with the detainees.

"If you add in the recommendation in this report that Guantanamo ought to be closed but large numbers of people can't be sent back to certain countries, there's not really a very good solution," he said.

There have been about 800 investigations into allegations of mistreatment in Afghanistan and Iraq, the U.S. delegation said. The Defense Department found misconduct and took action against more than 250 service personnel; there have been 103 courts martial and 89 service members were convicted, of whom 19 received sentences of one year or more.

The panel asked the United States to report back within a year with its response to several of its concerns and recommendations.

These include the panel's concerns about secret prisons, extraordinary rendition and the use of interrogation techniques that have resulted in deaths.

"We hope that the United States takes to heart these criticisms and recommendations and begins a significant shift in its policies, including at a minimum immediate access to the prisoners that are in secret detention facilities," Jennifer Daskal of Human Rights Watch told The Associated Press.

The committee "has clearly rejected the United States position that it can shield its civilian CIA operations from the scrutiny of the committee," Daskal added.

___

Associated Press reporters Alexander G. Higgins and Bradley S. Klapper contributed to this report.


---
FAIR USE NOTICE: This page contains copyrighted material the use of which has not been specifically authorized by the copyright owner. GlobalIssues.Net distributes this material without profit to those who have expressed a prior interest in receiving the included information for research and educational purposes. We believe this constitutes a fair use of any such copyrighted material as provided for in 17 U.S.C § 107.

The World Revolution is an idea for a new, global grassroots social movement for progressive social change. It aims to resolve in a definitive and comprehensive manner the major social problems of our world and our era.

WORLD REVOLUTION HOME
Other Features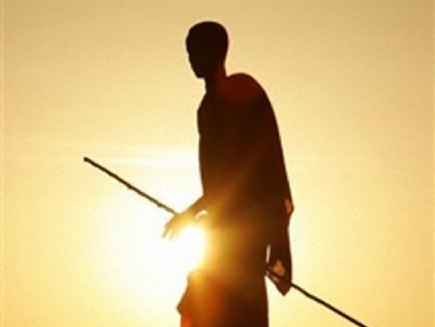 Millions on the brink of starvation in Horn of Africa - UN
Six million people are on the brink of starvation in the Horn of Africa region due to severe drought, crop failure and depletion of livestock herds, the United Nations said on Friday. The U.N.'s Food and Agriculture Organization (FAO) said that in Somalia, Kenya, Djibouti and Ethiopia more than 11 million people are estimated to be in need of assistance.

More features...