December 29, 2004
Asian tsunami toll tops 80,000 as global aid effort gets fresh push
Agence France Presse (AFP)
With more than 80,000 dead in Asia's tsunami disaster and the toll still rising, a core group of four countries took the lead in global relief efforts to stave off famine and disease.
---
BANDA ACEH, Indonesia (AFP) - With more than 80,000 dead in Asia's tsunami disaster and the toll still rising, a core group of four countries took the lead in global relief efforts to stave off famine and disease.

President George W. Bush (news - web sites) announced the United States, Australia, Japan and India would spearhead the international response to the catastrophe and urged other nations to join.

The United Nations (news - web sites) chief emergency relief coordinator, Jan Egeland, welcomed the move, saying "I think it complements in an excellent way our efforts to coordinate."

But long before the bureaucratic wheels of relief creak into operation, ordinary people in the devastated areas have pitched in to help survivors who have now lived for five days amidst unspeakable horrors.

Remarkable tales of heartwarming generosity have emerged amid the chaos and grief wrought by the tsunamis spawned by a huge earthquake off the Indonesian island of Sumatra on Sunday.

Throughout the hardest-hit countries of Indonesia, Sri Lanka, Thailand and India, people have come forward to help, donating clothes and food while tending the wounded.

Others set about the more grisly task of disposing of the bloated corpses that litter beaches and streets and threaten public health.

"I heard that they needed some help, so I came," explained Sangitan Senaphan, a 20-year-old volunteer at a hospital in Phuket, Thailand.

"I just want to help people," said hotelier Khun Wan who was offering free food and accommodation to foreign tourists struggling to cope in the aftermath of the tragedy.

Then there were the smaller, more personal touches of humanity: families opening their homes to bewildered survivors, strangers offering the shirts off their backs to foreigners in swimwear left with nothing but their lives.

Dutchwoman Irene Nicastro, who was forced to flee empty-handed as her hotel room in Galle in southern Sri Lanka filled with water, was touched by the generosity shown to her by locals.

"Despite their own losses, they took care of us," she said, and pledged to raise money to help Sri Lankans cope with their losses when she gets back to her wealthier lifestyle.

"This is the time to help these people who are so good and strong, truly strong," she said.

The Red Cross has warned the death toll could rise by more than 30,000 once outlying islands of India were fully checked, while a UN official said the toll in Indonesia alone could amount to 80,000.

"I would not be at all surprised if we are over 100,000 dead, particularly when we see what has happened in the Andaman and Nicobar islands," Peter Rees, head of operations support at the International Federation of Red Cross and Red Crescent Societies, told journalists.

A UN spokesman in Indonesia, where the toll has jumped in the past two days as the full extent of the devastation in Aceh province has become clearer, said the toll in that country alone could top 80,000.

With governments and aid organisations grappling with overwhelming relief tasks, wealthy and ordinary citizens have dug deep into their pockets as the world collectively reels at the scale of the catastrophe.

Hong Kong tycoon Li Ka-shing donated 3.1 million dollars, while Australian aid agencies say they have been overwhelmed by a record public response.

Everyone from the national cricket team to schoolchildren handed over donations that reached more than seven million dollars (5.46 million US) early Thursday, a total that eclipses the relief funds offered by some major industrialised nations.

Spurring the outpouring of generosity are the endless tales of suffering emerging from coastlines around South and Southeast Asia.

In Sri Lanka, one of the worst hit countries with more than 22,000 dead, the buzz of an electric chain saw pierces the air as it cuts through a coconut palm pinning a bloated corpse.

It is the only sound of rescue in a place where the sea swallowed an entire train packed with 1,500 passengers.

At this site of mass death and destruction -- where the Indian Ocean sped in and flipped over the train like a toy, killing all but 200 of its passengers -- there is a severe shortage of recovery gear.

"Look, a child's body," says Chandana Pushpalal, 38, pointing to a tiny figure under a pile of rubble. "About 10 months old ... There are many, many more bodies ... you must take pictures."

In Banda Aceh in Indonesia, the macabre search for survivors among rapidly decaying piles of bodies continues -- beyond almost all hope.

Even as bulldozers dug graves for the bloated and unidentifiable corpses littering the city's stinking streets, many who lost their loved ones refused to believe they were among tens of thousands killed by monumental tidal waves.

"I check every corpse I find, to see whether I can find my brother," said Taufan Arziari, 12, standing in front of his damaged house while his mother Nur Hanifah sifted through the rubble looking for her 17-year-old son.

Hundreds of people walked the street in what was once a busy shopping area, holding small plastic bags and stopping to sift through debris and mangled cars for anything to salvage or to look for the missing.

The futility of their mission is clear. On the roadside, the blackened corpse of a man is adhered to the steel door of what was once the district jail, while cadavers drift lazily among the flotsam on the nearby Kreung river.

For some, it was all too much.

At Banda Aceh's main Baiturrahman mosque, a 20th century Moorish structure filled with the stench of rotting flesh, a lone man in a dirty white t-shirt and jeans sat in a corner mumbling to himself and others.

"He has lost it," said an attendant helping an old man with a festering wound on one of his legs whom he said had yet to utter a single word in two days.

Relief efforts in the Andaman chain of islands in the Indian Ocean, among the worst hit by devastating tsunamis, are hampered by vast distances, cut communications and destroyed jetties.

The Indian government launched a massive aerial reconnaissance from an air force base on Car Nicobar trying to find survivors among the thousands of people killed by the tsunamis.

A senior coast guard official has reported about 1,000 dead on remote Chowra island in the archipelago, bringing the Andaman death toll to 4,000 -- nearly half India's reported total of 10,850.

Helicopters hovered over flattened villages on islands near Car Nicobar where 30,000 people lived before the tsunami hit.

"We could see no traces of villages or houses. There is nothing out there," a helicopter pilot said.

With many areas hit by the tsunamis filled with Western tourists enjoying a Christmas season break, 146 Europeans have been reported dead and another 3,000 are missing.


---
FAIR USE NOTICE: This page contains copyrighted material the use of which has not been specifically authorized by the copyright owner. GlobalIssues.Net distributes this material without profit to those who have expressed a prior interest in receiving the included information for research and educational purposes. We believe this constitutes a fair use of any such copyrighted material as provided for in 17 U.S.C § 107.

The World Revolution is an idea for a new, global grassroots social movement for progressive social change. It aims to resolve in a definitive and comprehensive manner the major social problems of our world and our era.

WORLD REVOLUTION HOME
Other Features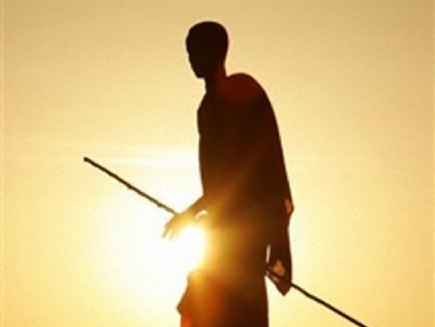 Millions on the brink of starvation in Horn of Africa - UN
Six million people are on the brink of starvation in the Horn of Africa region due to severe drought, crop failure and depletion of livestock herds, the United Nations said on Friday. The U.N.'s Food and Agriculture Organization (FAO) said that in Somalia, Kenya, Djibouti and Ethiopia more than 11 million people are estimated to be in need of assistance.

More features...